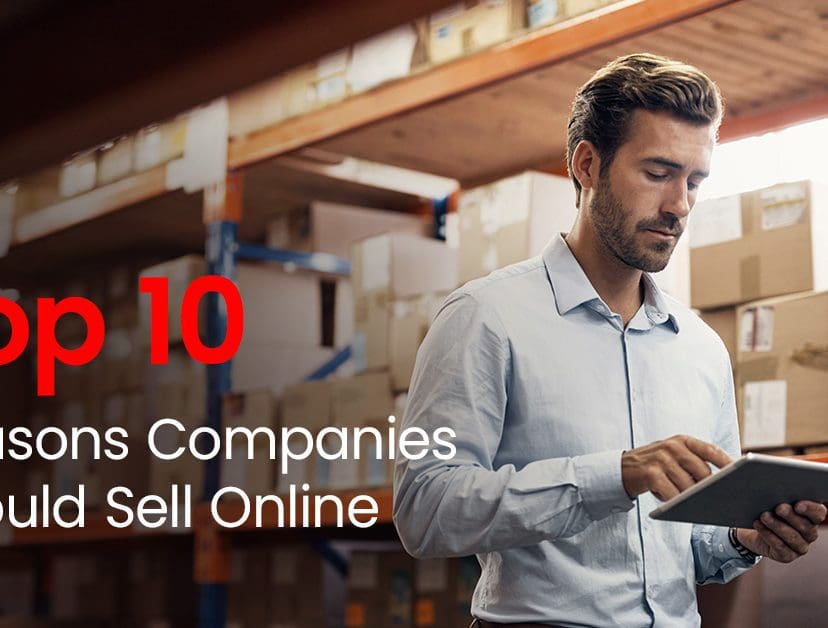 Top 10 Reasons Companies Should Sell Online
5 April 2022
Launching an online store can seem like a daunting task if you've never done it before. But with the amount of people online and today's technology, not selling online could be hurting your business more than you think. Even if you get customers into your physical store, 80 percent of shoppers use a mobile phone inside a store to look up product reviews, compare prices or find alternate store locations. That's the majority of shoppers you could be losing and you don't even know it. If you still need convincing, check out these 10 reasons why you should sell online.
You Can Earn More Money
Global B2B ecommerce sales will grow approximately 17 percent in 2023 and reach $1.8 trillion U.S. dollars. Growth is primarily coming from rapidly expanding online and mobile users in emerging markets, increases in mobile sales and a push into new international markets by major brands. Now is the time to get your business set up and add ecommerce as a sales tool.
You Expand Your Target Market
When you have a brick and mortar store, your target market is limited to those in surrounding areas. Once you move your business online, you have the opportunity to discover target markets you never knew needed your product.
Bring Your Business Global
Becoming a global retailer takes a lot of time, money, research and employees. But when you have a web store, your site is open for anyone to see anywhere. Customers can now search for the product or service your business offers from anywhere in the world, just by performing a search on Google.
Your Business is Open 24/7/365
Even better than reaching customers around the world, your online business is always open, so they can shop no matter what time zone they are in. Even better, you don't have to pay an employee to work during these slower, off business hours since everything the customer needs is on their screen.
Mobile Devices are the Next Retail Driver
Mobile commerce isn't just a trend, 50 % of ecommerce sales will be driven by mobile commerce, according to Forbes. Make sure your web store is responsive, so your users get the best experience.
Lower Startup Costs
Opening a brick and mortar store can get extremely expensive after you pay for rent, utilities, merchandise, employees and marketing. Opening a web store cuts most of the factors out, leaving you with more money to design a web store and purchase merchandise.
Shoppers Shop More Frequently
People are constantly on their phone nowadays, and what better way to pass time than by shopping at your favorite store. Gone are the days where customers have to get into their car and drive to a mall to shop. They can get the same great deals and items all from their smartphones.
Everything is Measurable
One of the biggest advantages to selling online is being able to track everything. You can see where a customer came from, how they interacted with your site, what they purchased, what they left in their cart and more. This data provides key information to your business, like if one ad campaign worked better than another.
Provide Better Customer Support
In the past, if a customer had a question or bad experience with your product, they would either keep quiet or talk to their friends about it since it can be a hassle to return to the store. With an online store, customers can easily email or chat with a customer service rep to get a solution to their problem. This not only benefits the customer by getting them the answers they wanted, but it also builds brand loyalty.
Selling Online is Easier than Ever
In the early Internet days, it would take a year or more to get a website up and running properly. Now, with easy-to-employ ecommerce platforms, you can have your site running in a month or two with little cost. Vendors are also reconsidering their stance on selling to online-only stores, making it easier for people to get products to sell.
The benefits of having a web store outweigh the negatives by a long shot. A web store powered by k-ecommerce provides integration to your Acumatica Cloud ERP, Microsoft Dynamics ERP, SAP Business One platform for simplified maintenance, responsive web design for a great user experience and a quick implementation process. If you would like more information on launching a web store, chat with one of our ecommerce experts.