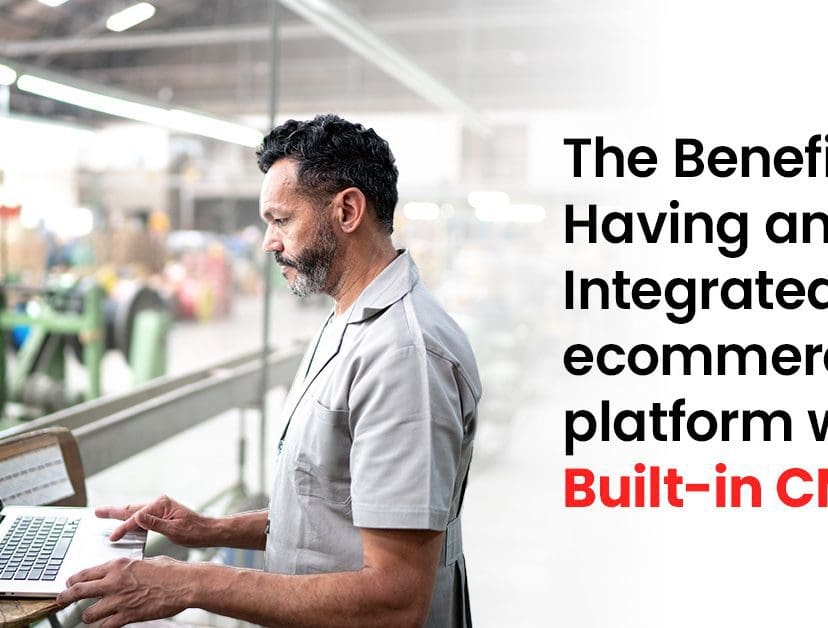 The Benefits of Having an Integrated Ecommerce Platform with a Built-in CMS
21 April 2022
The problem with integrating your ecommerce platform to your content management system (CMS) is many programs are either great at being an ecommerce solution or are stronger with content management. Leaving them as separate platforms may seem easier, however, integration of the two can relieve a lot of headaches while resulting in more satisfied customers. Here are the benefits of having an integrated ecommerce platform with a built-in CMS.
Provide a Better User Experience Across your Website
When a customer lands on your site, they want it to be as easy to use as possible. The same is true when a user navigates from your website to your web store. If there are slow page load times or if it looks completely different, the user will most likely exit and find what they are looking for elsewhere. When your ecommerce platform comes equipped with a built-in CMS, you can create and manage the look and feel of your website and web store with the ability to manage your product catalog using just one tool. This creates a seamless experience and leaves your customers more satisfied.
Easier to Maintain
What's in it for you if you decide to use an integrated ecommerce platform with a built-in CMS? Saving time, money and resources. Having your website and web store in the same system means you don't need a large development team to make quick changes. You can log in and update products and content yourself, whenever you want. This makes life easier for everyone and allows you to make simple modifications painlessly.
User-friendly CMS
Speaking of quick changes, an integrated ecommerce platform with built-in CMS gives you the freedom to change the way your web pages look. Whether you choose a pre-made template for your site or have a custom design applied, the choice is yours. Your website and web store get to look exactly how you want them to. Do all this without any programming skills.
It's no wonder people are opting for an ecommerce platform with a built-in CMS versus the alternative – it makes running your sites easier and your customers' user experience stronger. If you're looking to switch over to a single web-based management system, k-ecommerce is your solution. Simple to use, efficient and time saving, k-ecommerce is a fully integrated ecommerce platform with a built-in CMS that lets you be in charge of your entire web presence; your corporate website and your web store. If you're interested in a discovery session, contact our team today to get started.