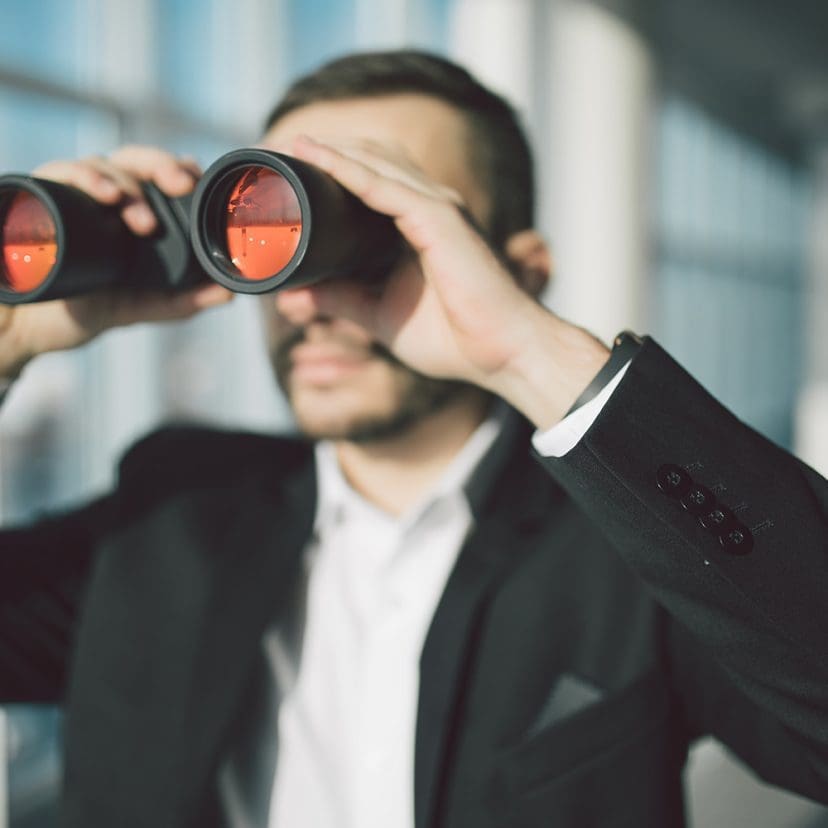 How Visionary CEOs Maximize Ecommerce ROI
18 July 2019
Global B2B ecommerce sales are slated to break $4.88 trillion by 2021, with mobile sales alone accounting for $2.32 trillion. So it comes as no surprise that over 90% of North American B2B executives consider ecommerce crucial to their strategic positioning and long-term success.
Rapid, tremendous growth is happening in every niche and industry. But securing the greatest possible share of that growth requires a carefully thought-out B2B ecommerce investment. Executives considering an online channel must navigate a wide range of options to find an efficient solution adaptable to their business needs.
Here are some of the key features CEOs look for to maximize their ecommerce ROI.
Optimized infrastructure
ERP integration should be the first priority for any B2B company considering an ecommerce investment.
An ERP-integrated solution allows your web store and ERP to communicate directly and share business data in real time. When orders are placed in the web store, or a price line changes in the ERP, the information is automatically shared across both systems.
This eliminates the need for human resources to spend time re-entering order and invoice data, adjusting inventory, and so on. It not only lowers operational costs by allowing staff to focus on more urgent tasks, but also prevents the possibility of expensive errors.
But lowering costs is only half the story. The goal of every business is to increase sales, expand reach, and grow. With that growth come ever-greater infrastructural demands.
Web traffic is a simple example. Servers are able to handle a certain amount. As long as the web store doesn't exceed this level, the server is fine. But continual growth brings an increasing amount of traffic, which inevitably becomes too much for the server to handle. In order to avoid long stretches of downtime, failed orders, and frustrated customers, the company needs to upgrade its server.
This in turn introduces a whole new set of problems: namely, migrating your business infrastructure to new hardware while trying to maintain routine operations online.
So when choosing an ecommerce solution, CEOs need to plan for eventual growth and infrastructural obsolescence. This is why cloud-based solutions are increasingly popular with B2B executives. Unlike an on-premise server that you eventually have to replace, cloud hosting easily scales up to accommodate increased traffic. This is especially convenient if your web store experiences intermittent traffic spikes.
Personalization
A key component of the B2B engagement model are customer relationships. Companies can spend years building strategic relationships with their clients specially tailored to meet specific customer needs. These can range from individually-negotiated pricing to specific product offerings.
Not surprisingly, this is one of the most common concerns B2B executives face when considering an ecommerce channel. Most retail companies have a one-size-fits-all product lineup and pricing structure that all shoppers get equal access to. CEOs are rightly skeptical that this kind of "cookie-cutter" approach will adequately serve their customer base.
But while B2B ecommerce has in many ways evolved out of B2C ecommerce, it's anything but a simple imitation. Rather, B2B ecommerce takes the best practices of B2C ecommerce and adapts them to B2B purposes.
Customer accounts are one example. A B2C customer account on Amazon shows past purchases, recommends similar and complementary items when the user is logged in, and allows the customer to update their shipping and billing information themselves.
Retail companies can even create special web promotions or coupons accessible to specific customers or customer groups (such as a 5% discount for first-time shoppers).
A B2B customer account does all these things, too. But a good B2B web platform takes this a step further by letting the company define specific product offerings and pricing for specific customer accounts.
This allows the B2B company to take full advantage of B2C best practices while seamlessly adapting them to the needs of their personalized customer relationships.
Omnichannel engagement
When companies first started doing business online, for the most part they siloed web stores, call centers, and brick-and-mortar locations into distinct channels with distinct goals and strategies. The rise of social media added additional silos, again, each with a different approach.
This tendency grew directly out of decades of TV, radio and publication advertising. Each channel used a different strategy with the same goal: to get prospects to call or visit the store.
But this approach doesn't reflect contemporary shopping behavior. Between traditional advertising, web presence, social media and direct channels like phone and in-store sales, customers engage with brands across numerous touch points, often at the same time.
This is known as omnichannel engagement: providing a consistent customer experience across channels. It's why you will almost always find a link to the company's Facebook and Twitter pages from their web store, for instance.
A true omnichannel strategy requires a responsive platform optimized for mobile. Customers should have the same brand experience regardless of what device or browser they're using. This is particularly important given that, as of 2018, mobile devices accounted for 52.2 percent of all Internet traffic.
Some enterprises take their omnichannel strategy even further by building additional channels on the web. This can involve multi-store platforms where the company operates more than one ecommerce site, sometimes under different brands. Other companies build up a presence on vast ecommerce platforms like Amazon and eBay.
This allows the business to offer its products with pricing and brand flexibility, while taking advantage of the massive traffic Amazon and eBay enjoy. However, the more channels a business operates, the more critical ERP integration becomes.
Choosing a platform that integrates to Amazon and eBay allows you manage all your channels with full data integrity though a single source: your ERP.
Flexibility
You may find that even after carefully researching and comparing platforms, even the best ecommerce investment doesn't perfectly meet your business requirements out of the box.
Maybe your customers have requested specialized search functionality. Maybe you need extra options as far as inventory, pricing logic, or user access. Or maybe you just don't like the look or navigation of the platform's standard design.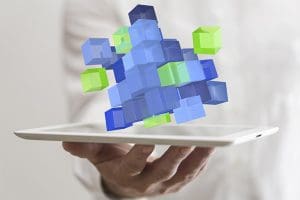 The solution? Choose an ecommerce provider that will work with you to match your vision.
Again, B2B ecommerce should never be one-size-fits-all. But many ecommerce providers offer solutions with a preset selection of features and capabilities that can't be modified. Companies using these solutions simply have to adapt their business practices to fit the platform… almost always to the detriment of the business.
When researching ecommerce providers, be sure to have a detailed list of your business requirements. If you need something that doesn't seem to be on offer, ask about the possibility of custom development or design.
Ecommerce providers that understand the B2B engagement model will be accustomed to modifying the base solution to meet their clients' needs.
Want to learn more about what top B2B executives look for in an ecommerce solution? Then you'll definitely want to attend our free upcoming webinar, Think like an Executive: Solving the B2B E-commerce Dilemma, coming up on Thursday, August 1, 2019 at 2:00 PM Eastern!