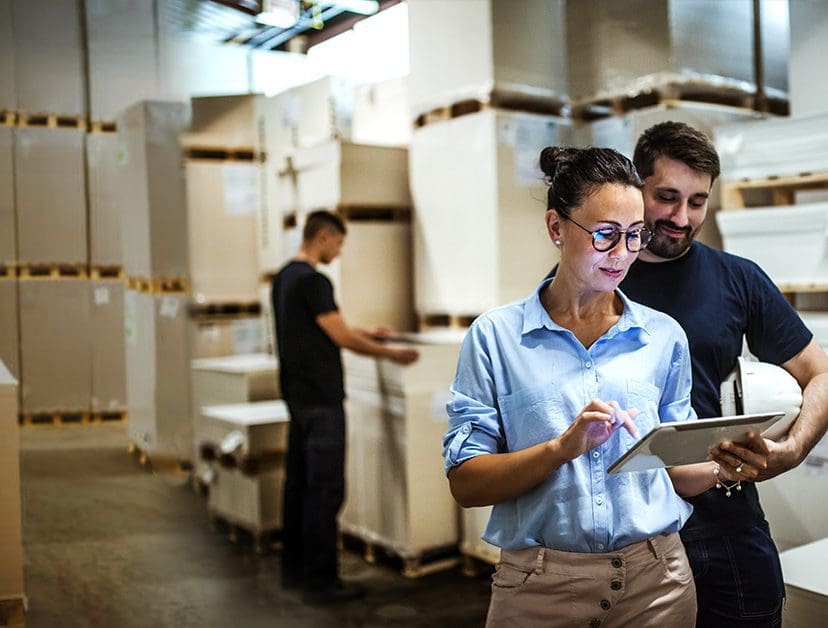 Shopify Churn Rate: The Difference Between a Service Provider and a Service Partner
9 January 2023
The number of Shopify customers closing their stores or leaving the ecommerce platform is growing at 34% per year.
While there are several reasons why customers may be unhappy with Shopify, such as lack of customer service, downtimes, overcharging, and poor explanations, one thing holds true:
Shopify's growing churn rate exemplifies the massive difference between a service provider and a service partner and why modern businesses need partners — not providers.
But what's the difference between service providers and service partners?
Let's find out. Here's what we'll cover:
Who Is a Service Provider?
A service provider is a vendor that focuses on offering their solutions and IT services to companies while prioritizing their goals and objectives ahead of those of their clients.
That often leads to slow delivery times and development and a lack of flexibility, ultimately slowing down the growth of the business that pays for the service provider.
Shopify is an excellent example of a service provider. As mentioned earlier, Shopify business owners have been complaining about downtimes. That means customers can't access their stores which impacts their sales.
Shopify business owners have also complained that the company doesn't offer the technical support they need to succeed. And they get poor explanations when seeking to understand why their stores aren't working properly.
That's why the number of small businesses closing their stores or leaving the platform is growing.
Who Is a Service Partner?
Service partners also provide service offerings to companies just like service providers. However, they offer additional services and focus on helping you grow your company and achieve your vision.
As a result, you can outsource functions you can't handle in-house to these trusted specialists who care about your business strategy and goals.
For example, k-ecommerce learns everything about your business before we start your project. That way, we can customize our solution based on your needs and help you design an ERP-integrated ecommerce platform to expand your business online.
Service Provider vs. Service Partner
Service partners focus on creating dynamic, long-term relationships with their clients. They do that by understanding their clients' goals, products, services, and audiences to develop solid relationships and grow alongside their businesses.
In contrast, technology service providers don't offer any practical strategic solutions to a company's complex problems. They make decisions out of reactive necessity instead of proactive thought leadership, and their primary objective is to meet their sales quota and revenue goals.
Key Differences Between a Service Provider and Service Partner
Here are some ways to differentiate between managed service providers (MSPs) who want to be simple vendors and those who want to be service partners.
Service Partners Take Time To Understand Your Business Needs
A service partner works hard to understand the ins and outs of your business and makes helpful suggestions to improve and optimize your systems.
They'll also collaborate with you to develop a fully-optimized solution for your company. They're typically open to discussing what's working and what's not so the technology in place fully functions and adapts well to any modifications made for your business.
Service Partners Take Time To Understand Your Company's Vision
A service partner wants to understand your company's vision and the direction your business wants to go in so they can create a long-term engagement.
As a result, they develop long-term strategic initiatives to reduce the risk and cost of future projects. In other words, they want to help your company grow and ensure customer success in the long run.
Service Partners Are Transparent and Honest
Transparency and honesty are crucial factors in solid business relationships. For that reason, a good service partner is always transparent about their process and gives the reasoning behind their decisions.
Once they understand your business needs and the company's vision, they'll be honest upfront on whether or not they can offer a solution that meets those needs.
In contrast, a service provider will take up your projects even if they aren't the right fit for them since their primary interest is to meet their sales quota.
Service Partners Manage and Nurture Client Relationships
The best service partners don't just want to manage a solution for you — they also want to create and nurture long-term relationships with you. So, once you sign the contract, they'll want to check your progress to ensure you're heading in the right direction.
They're also always ready to address your concerns, answer your questions, and resolve any issues.
Final Thoughts — Service Provider vs. Service Partner: What's the Difference?
Choosing a cloud service provider that'll partner instead of just being an ERP platform vendor can make or break your business goals.
When you choose to work with k-ecommerce, you're not just choosing a cloud-based ecommerce platform. You're choosing an ecommerce partner with a team of passionate experts who've been helping companies build successful online businesses for almost 20 years.
Here's how we do it:
We learn everything about your business to custom-make our ecommerce ERP integration to your company's vision and needs.
We walk you through the whole process, address all your concerns, and help you set up and run your ERP ecommerce solution like an expert.
We provide a knowledge base with screenshots and detailed troubleshooting steps that show you how to do everything on your ERP ecommerce integration platform.
We're available 24/7 to address your concerns, answer all your questions, and resolve any issues quickly and courteously.
Contact us today to start your journey with a service partner that cares about your business.