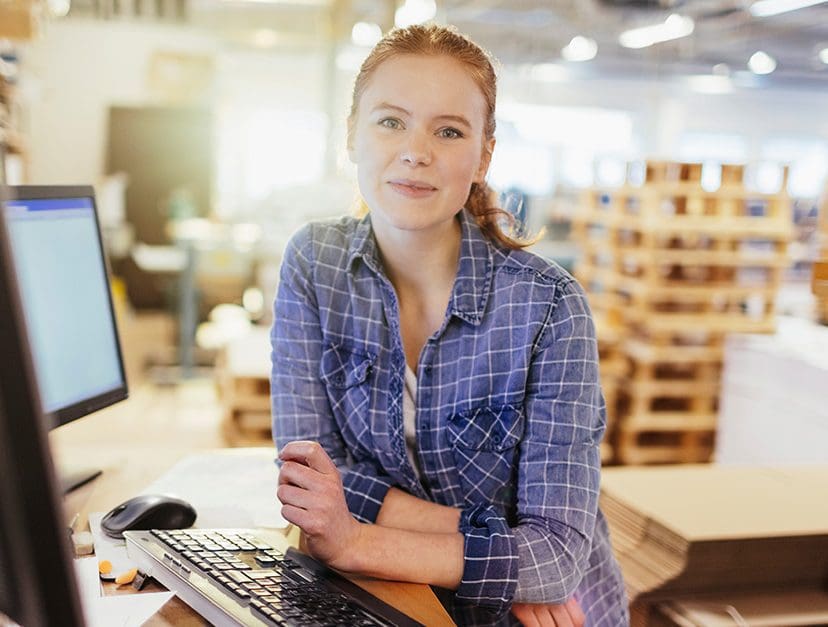 How to Find Small Business Grants in Canada: A Quick Guide
17 June 2022
Immediately Find Digital Transformation Grants for Building Your Company with These In-The-Know Resources
Companies the world over are transitioning to digital platforms every day. And while it's tempting to hang on to how things used to be, you stand to be left behind if you don't invest in upgrades now.  
It's an increasingly competitive online world, thanks to the COVID-19 pandemic. But digital transformation grants are available to ease the financial burden of the upgrading process.  
Finding small business grants in Canada is a great way to finance your company's digital transformation.  
And here's the good news: 
There are many grants available for small business owners in Canada. The only problem is finding the right one for your business. 
In this guide, we'll share the best places and resources to help you find the right grant for your company. 
How to Find Small Business Grants in Canada 
You can find a small or medium-sized business (SMB) grant in Canada through the Government of Canada's Business Benefit Finder. You'll have to answer a few questions about the type of financial support you're looking for, the amount you'd like to receive, and what you'll use it for. 
The website will then suggest the best grants and types of funding sources based on your answers. 
Other Places to Find Grants and Funding for Your Small or Medium-Sized Enterprises (SMEs) 
If you've already used the Government of Canada website and haven't found anything that meets your needs, all is not lost.  
There are several other places where you can find grants for your business. What follows is a healthy selection of options, one of which is bound to meet your company's needs. 
While this guide mostly focuses on grants in Quebec, you'll be able to find something whether you're based in Ontario, Alberta, British Columbia, or anywhere else in the country.  
Association Québécoise des technologies (AQT) & École des entrepreneurs du Québec (EEQ) 
This AQT grant program is aimed specifically at Quebec retailers to help them increase their online sales. They provide personalized support and a development program that helps 5,000 Quebec retailers attain digital skills and implement the right high-performance technologies in their business.  
This grant is perfect for those looking to dive head-first into ecommerce for the first time or expand their online presence in a meaningful way via social media.  
That expansion could involve a store platform upgrade, the addition of a CRM, or more robust hosting or security plans.  
Le virage numérique CQCD 
The Digital Shift support program helps Quebec retailers embrace digital transformation by establishing partnerships with key players in the local economy, such as Tourisme Autochtone Québec, SADC des Laurentides, MRC des Pays-d'en-Haut, and others.  
It's a great way to build relationships with local companies and services while completing the upgrades your company needs.   
Fonds Entrepreneuriat Commercial 
If you're located in Montreal and are looking to start an ecommerce business, you can get up to $25,000 in grant money to finance your project with the Fonds Entrepreneuriat Commercial grant. 
With it, you can launch a start-up online store or upgrade an existing one. You need to have your business address located in Montreal, be able to submit a business plan during the application process, be able to provide cash down on the new venture, and not currently be in debt to the Crown.  
Canada Economic Development for Quebec Regions (CED) 
You'll find government funding and support for SMEs and economic non-profit organizations (NPOs) for all of Quebec on the Canada Economic Development for Quebec Regions (CED) website.  
They offer financial assistance programs for those affected by the pandemic as well as funding for specific industries, including aerospace, festivals and events, and tourism.  
They also offer funding for jobs and business growth, productivity and scaling up companies, and innovation.  
Government of Canada Regional Economic Growth Through Innovation (REGI) 
Another option is the Government of Canada Regional Economic Growth Through Innovation (REGI) website.  
This website houses a national funding program that aims to support the economic growth of businesses in different regions of Canada.  
You can get government grants to scale your business operations and increase its productivity across a variety of aspects. But most often, the focus will be on digital transformation of some kind.  
QC Government Investissement Québec – Productivité innovation Financing Program 
Yet another option for those looking for grant funding in Quebec is the QC Government Investissement Québec website.  
The website details an initiative that aims to help businesses boost their competitiveness in the market and help them grow by improving their productivity and adopting technologies, automation, use of artificial intelligence, and digitization.  
Their current offer is a small business loan of $50,000 or more with a deferral on principal repayment for up to 48 months with financing for up to 100% of a project's costs. A large number of industries meet the eligibility requirements.  
Canada Digital Adoption Program 
The last option we'll discuss is the Canada Digital Adoption Program.  
This program aims to help businesses get online, improve their ecommerce presence, or help them embrace digital transformation to the fullest extent.  
Besides providing funds and support for businesses, the program also provides mentorship, training, and work opportunities for young Canadians looking to get involved in tech spaces or who simply wish to acquire the skills they need to work in the modern — and increasingly digital — world.  
Final Thoughts: How to Find Canadian Small Business Grants — A Quick Guide  
Since 1999, k-ecommerce has been assisting companies with their digital transformations.  
If you have any questions, we can always help you with the process of finding digital transformation grants for your company. It's not as daunting as it may seem. 
Contact us today or watch our interactive demo to walk you through your options.