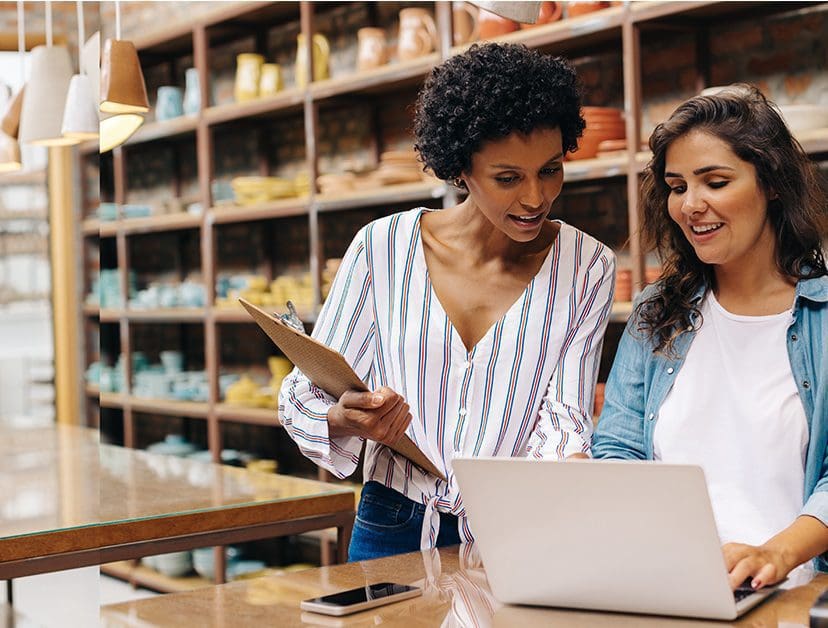 Your Comprehensive Guide to the Essential Features of B2B Ecommerce Platforms
20 March 2023
Today's B2B customers rely heavily on your ecommerce site to make purchasing decisions.
According to a 2022 AMA New York report, company websites are the preferred sales channel for over 70% of B2B customers.
It's no surprise that a 2022 McKinsey report found over 65% of B2B companies offer ecommerce solutions. 
But B2B ecommerce businesses differ from B2C ecommerce in several ways.
B2B businesses often deal with corporate accounts and distributors. And the B2B business model is far more complex than retail sales, involving bulk orders, complex pricing structures, flexible payment options, and segmented customer groups.
These differences require B2B ecommerce platforms to provide specific business-to-business features and functionalities.
There are a lot of ecommerce solutions in the market, but not all of them are made for B2B. Your B2B ecommerce platform must cater to your unique customer needs to succeed.
Here are some essential features to make your B2B ecommerce site a robust platform for attracting buyers and growing your customer base.
B2B Ecommerce Features
Final Thoughts: Your Essential Guide to B2B Ecommerce Features
B2B Ecommerce Features
Customer-Specific Pricing
Customer-Specific Payment Options
Paying/Viewing Account Statements Online
Quick Order Entry Via Excel
Volume Pricing
Customer Impersonation
Restricted Access
Up-to-Date Inventory
Supporting B2B and D2C on the Same Platform
Secure Catalogs
Customer-Specific Pricing
B2B businesses tend to deal with high-value customers, such as corporate accounts and distributors.
In B2C online sales, customers can place orders for just a few dollars. But B2B companies generally work with higher-value sales.
To satisfy their high-value clients, B2B ecommerce businesses need to offer an enhanced user experience on their ecommerce stores, with functionalities like customizable pricing lists and tailored customer experiences.
Customer-specific pricing is an important feature for B2B ecommerce sites. After a customer enters your online store, they should be able to see unique pricing lists based on their minimum order quantity, order history, and whether they're placing bulk orders.
Personalized pricing based on each customer's needs and buying habits improves competitiveness by offering more favorable pricing to the best customers. It improves margins for your B2B business, enhances customer loyalty, and provides greater flexibility.
Customer-Specific Payment Options
For B2B businesses, several components must work together to complete the ordering and payment process. That includes customer management tools, fulfillment centers, punchout catalogs, and other back-end operations.
Besides the traditional payment methods, B2B buyers need payment methods like trade credits, purchase orders, paper checks, credit cards, and electronic ACH/EFT.
A robust self-service checkout is a crucial B2B ecommerce feature. With high-value sales and bulk orders in B2B, it becomes even more crucial to avoid cart abandonment issues due to a cumbersome checkout process.
Your online store should have features like guest checkouts, flexible payment methods, and easy reordering.
Paying/Viewing Account Statements Online
Regardless of payment terms, the ability to pay and view account statements online is vital for B2B buyers.
Online account statements and payments streamline the process and make things easier for B2B customers by offering convenience, improved accuracy, increased efficiency, and better cash flow management.
Billing and payment automation saves time and reduces administrative overhead for you and your customers. It allows B2B customers to better track their cash flow and stay current on their payments.
Quick Order Entry Via Excel
Your B2B ecommerce platform should let customers upload their orders electronically via a spreadsheet rather than manually entering orders.
This makes it easier for repeat buyers and prospects familiar with your products to place orders without friction. It also reduces transcription errors.
Allowing B2B buyers with a large number of orders to upload their needs directly reduces errors and speeds up the ordering process.
Reordering is a common scenario in B2B businesses. Streamlining that process for customers helps build loyalty and retain business.
Volume Pricing
A bulk order form is highly convenient for your customers and should be offered on your B2B ecommerce site. Discounts should be given to bulk buyers depending on the quantity ordered.
Clearly mention your volume discount and price per unit to help customers decide on the quantity they want to buy.
Customer Impersonation
When B2B buyers make high-value purchases on your website, they deserve the best customer treatment.
Providing a customer impersonation tool to your customer care representatives helps them log in as specific customers to solve issues, give assistance, and improve the overall customer experience.
This tool swiftly solves your B2B buyers' problems in a more personalized, secure, and accurate manner. This builds customer loyalty and, as a result, increases website traffic.
Restricted Access
 The data handled by B2B companies is often sensitive, as it includes financial information, customer data, and proprietary business information.
To maintain security and confidentiality, you need to restrict access to your ecommerce admin. Unauthorized access could lead to data breaches and damage your company's reputation.
Restricting access can also help ensure compliance with regulations, such as the General Data Protection Regulation (GDPR) or the California Consumer Privacy Act (CCPA). Limiting access can help control and track who has access to data and how it's used.
Access control also makes it simpler to track who made specific changes and when and why they were made. This reduces the risk of errors by ensuring that only authorized personnel can make changes. The overall efficiency of your B2B ecommerce platform will improve as a result.
Up-to-Date Inventory
Real-time inventory updates will enhance your product pages and boost customer satisfaction.
An up-to-date inventory management system will let you make informed decisions, increase efficiency and forecasting, optimize cost, reduce overstocking or selling out of items, and help with regulatory compliance.
Supporting B2B and D2C on the Same Platform
If you're selling to both B2B and D2C clients, an ecommerce store that supports both can make your business more efficient, flexible, and cost-effective.
Make sure your ecommerce website is geared toward mobile users. Both users and search engines favor mobile-optimized websites.
Secure Catalogs
Your B2B ecommerce website should feature secure catalogs selectively accessible to different groups of clients. The catalogs must include flexible pricing structures that are up-to-date through ERP integration.
Final Thoughts: Your Essential Guide to B2B Ecommerce Features
When building your online store, look for a B2B ecommerce platform that includes these essential features.
B2B ecommerce sites require advanced functionalities and customization specific to your business's needs.
That's why help from a B2B ecommerce solution provider like k-ecommerce is a great way to ensure that your B2B store attracts your dream clients and your B2B sales grow.
At k-ecommerce, we specifically built our ecommerce solutions for B2B businesses. We can handle your complete B2B ecommerce business needs and create a platform that attracts the B2B buyers you want.
Contact us today to learn more.
This one is more about the business vs the customers.
Companies should restrict access to their ecommerce admin to protect sensitive data, ensure compliance with regulations, maintain accountability for changes, and improve efficiency by preventing errors.