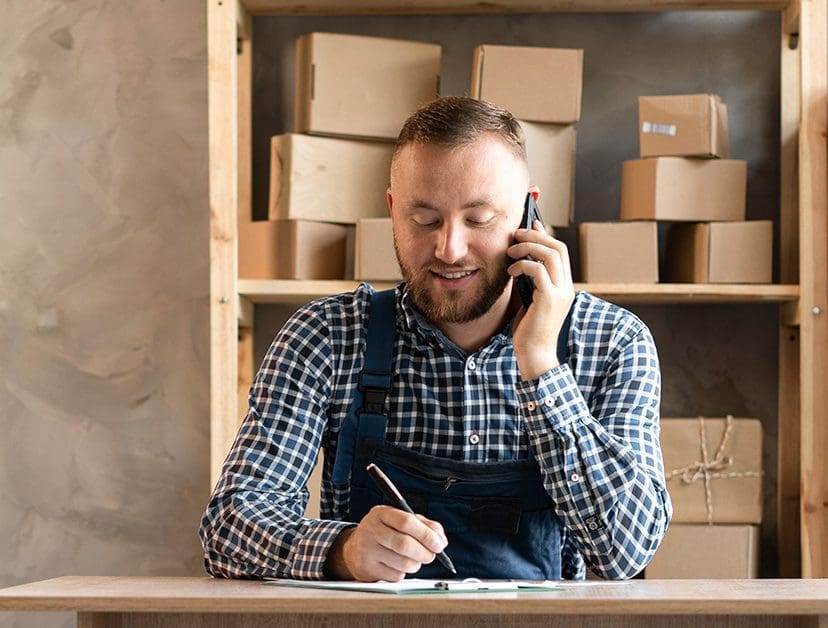 Choosing Ecommerce Payment Solutions: 6 Things to Consider
24 August 2022
Your ecommerce payment solution holds a lot of weight when converting visitors to sales. 
According to the Baymard Institute, payment-related concerns are one underlying reason why 81% of customers abandon their shopping carts. Customers are discouraged by payment security concerns, inadequate payment methods, and high fees when online shopping.
While choosing the right ecommerce payment solution improves your store's conversion rate, it's also crucial to consider a payment processor that integrates well with your ecommerce platform.
In this guide, you'll learn the six criteria to look for in an ecommerce payment solution.
Keep reading to find:
6 Things to Look for in Ecommerce Payment Processing Solutions
6 Things To Look For in Ecommerce Payment Processing Solutions
Here are six crucial criteria to consider when choosing an ecommerce payment solution:
1. Payment Terms
An online store's payment terms vary depending on its business model.
For example, B2C transactions often require pre-payment before goods and services are provided, while B2B transactions support different terms like:
Prepayment
Net Payment Terms
Installments
When choosing an ecommerce payment system, consider the payment terms your business offers its customers, as most payment platforms only support prepayment.
2. Payment Methods
Another important consideration when selecting an ecommerce payment solution is the number of payment methods it supports.
Alternative payment options encourage customers to buy and makes accepting payments more effortless too.
Like payment terms, business models also influence the type of payment methods your ecommerce website accepts.
For instance, B2C transactions are made at the point of sale (POS) using:
Cash
Credit cards like Visa, Mastercard, and Discover
Debit cards
Digital wallets like PayPal, Apple Pay, and Google Pay
On the other hand, B2B transactions often rely on:
Checks
Wire transfers
Credit memos
ACH/EFT
When choosing payment methods, consider all associated costs. For example, the following will all add up to the final invoice total:
Set-up fees
Transaction fees
Monthly fees
Conversion fees for foreign currencies
3. Security
Because of constantly-emerging security and privacy threats, payment information security should be a top priority for both ecommerce merchants and customers.
The ideal ecommerce payment solution should have security measures in place, like firewalls and SSL certificates to encrypt data. It should also comply with the Payment Card Industry Data Security Standard (PCI DSS), a set of guidelines that offer fraud protection for credit card holders.
A PCI Level One Certification is the highest level of protection available for businesses and customers.
Choose an ecommerce payment solution that undertakes annual PCI Certification. That way, you'll benefit from this security without needing to spend the extra cost yourself.
4. Enhanced Customer Experience
Consider both backend and frontend when choosing an ecommerce payment solution, as both contribute to an enhanced customer experience.
An excellent user interface (UI) is usable and empowers customers to go through the checkout process with as minimal assistance as possible, saving you time and money. A clean frontend also helps you look professional.
Meanwhile, an excellent backend helps your ecommerce payment solution run quickly and efficiently.
With k-ecommerce's integrated payment solution, you get the best of both worlds.
Our Microsoft Dynamics 365 Business Central and Dynamics GP integration improves the customer experience on the backend. At the same time, you're able to enjoy the freedom and convenience of a customizable, secure, 24/7 self-service invoice payment from anywhere in the world.
5. Customer Support
While the ideal payment solution will be stable, there are times you'll inevitably run into technical issues. So when choosing an online payment solution, consider its customer support as well.
The customer support team should be:
Knowledgeable about the product
Friendly
Reachable on multiple channels
Quick to assist
6. ERP Integration
The ecommerce payment solution you choose should be compatible with your ecommerce platform and the other software in your tech stack.
As your business grows, processes become more complicated. You'll benefit from ecommerce ERP integration or combining your ecommerce platform with an enterprise resource planning (ERP) solution.
An ERP like Microsoft Dynamics 365 Business Central and Dynamics GP unites your administrative and operations functions like accounting, logistics, and inventory.
When connected to your ecommerce store, the ERP automates many procedures and streamlines your order process. That saves time and eliminates errors, so you can grow your business.
KIP, k-ecommerce's integrated payment solution, integrates with Microsoft Dynamics 365 Business Central and Dynamics GP to turn your business into an omnichannel digital payment solution.
The Microsoft Dynamics 365 Business Central and Dynamics GP integration automates the flow of business data between your e-payment solution and your ERP. It synchronizes accounts receivable (AR) information and payments data in both directions between the two systems. That eliminates the need for your team to re-enter data manually.
Overall, it translates to:
Saved time and money
Reduced risk of human error and costly mistakes
Smoother and faster service for your customers
Final Thoughts: Choosing the Right Ecommerce Payment Solution
As your ecommerce business grows, so do your needs.
Remember these six considerations when choosing an ecommerce payment solution. A secure payment solution like k-ecommerce integrates with your ERP and provides everything you need from start to finish:
Implementation
Maintenance
Security requirements (PCI, AVS/CV2 validation)
Payment gateway
Merchant account
By choosing an integrated and end-to-end solution provider, you automate the payment process, serving customers faster while saving time and preventing costly mistakes.
Contact us today to learn more about how k-ecommerce can help your ecommerce site.