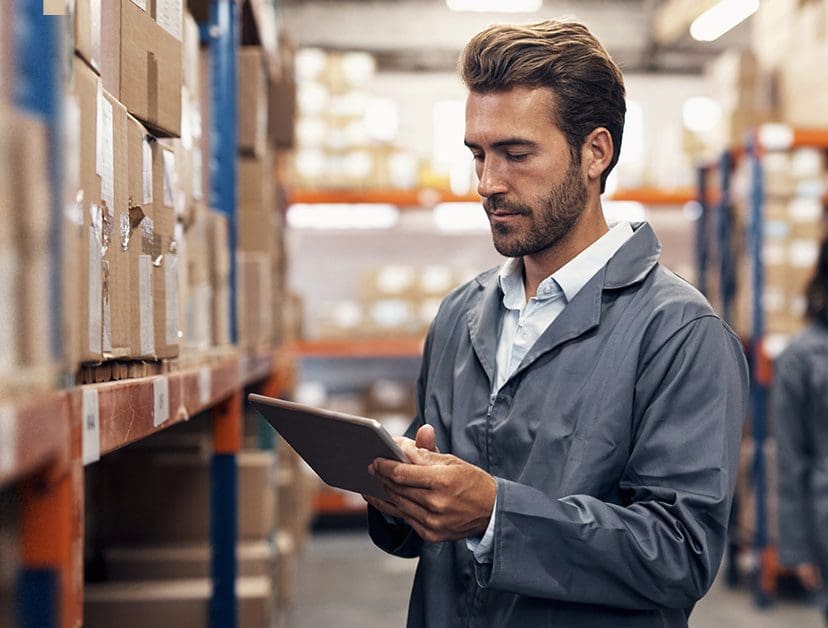 Key Benefits of Having an Integrated Payment Solution
13 September 2022
Ecommerce finance is growing, and digital payments (e-payments) are already dominating the B2B space. 
E-payment is a fast, convenient, and secure self-service solution for both consumers and businesses. More customers are becoming satisfied with electronic billing, and B2B and D2C customers want the same experience.  
It's not only for large companies — 41% of consumers want a convenient payment acceptance option when purchasing from a small business or service provider. In other words, small-to-medium B2B clients want the freedom to pay their bills online. 
But here's a key point to consider: 
Most Online Consumers Prefer Paying Bills Through the Biller's Website 
Customers prefer to pay you directly through your website or app, even if you aren't running an ecommerce channel.  
The good news is that an e-payment solution makes that possible by empowering your business to pay online. It allows you to accept bank transfers, credit card payments, and other electronic transactions. 
But if a digital commerce platform already accepts online payments, why should you use an online payment solution? 
Generally, ecommerce software solutions only process basic transactions. But an integrated e-payment technology goes beyond simple debit and credit card processing. It can process all major transactions such as pre-authorization, post-authorization, void, sale, and credit. It also offers more case-by-case flexibility. 
For example, you can use an integrated e-payment processor to issue a post-authorization uplift if you anticipate more fees, such as variable fees (most commonly transportation or delivery fees). It makes it easier to take out deposits on orders or process transactions on posted invoices (such as when a slow bank transfer is declined).  
In short, it empowers your business with much greater transactional flexibility than an ecommerce solution alone.  
An e-payment solution also streamlines your payment processes from various sales channels. Not only will your customers benefit from this, but your accounts receivable will have fewer manual and more automated tasks and less chasing after payments. 
Benefits of Integrated Payment Processing 
Integrated payment processing enables the manual accounting process to work together with the payment process seamlessly. It helps businesses accept credit card payments and bank transfers directly within their ERP. As a result, they reduce the number of steps it would take to get paid, and properly account for those payments in the general ledger. 
With that in mind, here are five key benefits of an integrated e-payment solution: 
1. Saves Time and Eliminates Human Error 
Your processes become prone to error when your staff has to manually input payment transaction data into the backend system. They might enter data incorrectly or even duplicate entries.  
For that reason, you can lose a lot of time trying to locate the errors they've made. And you eventually frustrate customers due to improper payment attribution on their accounts. 
By adopting digital automation, your team makes fewer errors and offers more assurance that accounts are accurate. 
An integrated payment solution communicates with your ERP in real time, ensuring speed and accuracy on every transaction. As a result, transaction amounts and their journal entries are handled automatically. 
2. Enhances Your Cash Flow 
Time is money. And to manage your cash flow and stay in business, you need accurate real-time data and quick cash conversions. According to Deloitte, payment processing time is a major issue for 30% of middle-market businesses. Payment completion takes an average of 30 days.  
That's too long.  
It's crucial to provide the right tools to enable your team to collect payments faster and for customers to pay earlier. 
An integrated e-payment solution helps you synchronize your backend processes and payments to update your cash flow in real time. That empowers you to make better decisions when running your business operations. It also helps your accounting team focus on more important tasks. 
3. Improves the Customer Experience 
In today's digital-first world — where speed and convenience is king — not meeting the standards your customers expect is a sure way to lose business. 
A reliable, convenient, and secure integrated solution is invaluable to your customers and improves the user experience. They'll have transaction visibility and spend less time contacting your customer support team.  
As a result, everyone involved in the payment process benefits massively. Customers make payments online anytime, anywhere. And you increase the likelihood of having more customers buying from you. 
4. Ensures Payment Security 
Data security is at the top of every customer's mind, so it's crucial to enhance the security of debit and credit card payments. 
k-ecommerce Integrated Payment (KIP) has a PCI Level 1 Certified private cloud environment and uses AVS/CV2 validation to ensure your customers' cardholder data is secure. That way, you can be confident that your customers' payment information is safe. 
5. Helps With Resources Issues 
An integrated payment system feeds payments directly into the company's accounting software, so it's easy to use and adapt quickly.  
If there's an unplanned reduction in staff, your accounting team can continue to function at the same capacity. It won't be necessary to hire another account receivable employee to re-enter credit card transaction data to reconcile accounts. 
You can re-allocate those resources to other strategic roles that contribute more to your company's growth. 
Final Thoughts: 5 Benefits of an Integrated Payment Solution 
Most customers favor online payments more than cash and check transactions. So, it's only a matter of time before all businesses are forced to implement integrated payment solutions. 
Talk to our experts to learn how your e-payments data can seamlessly flow into your ERP system without requiring manual entry.