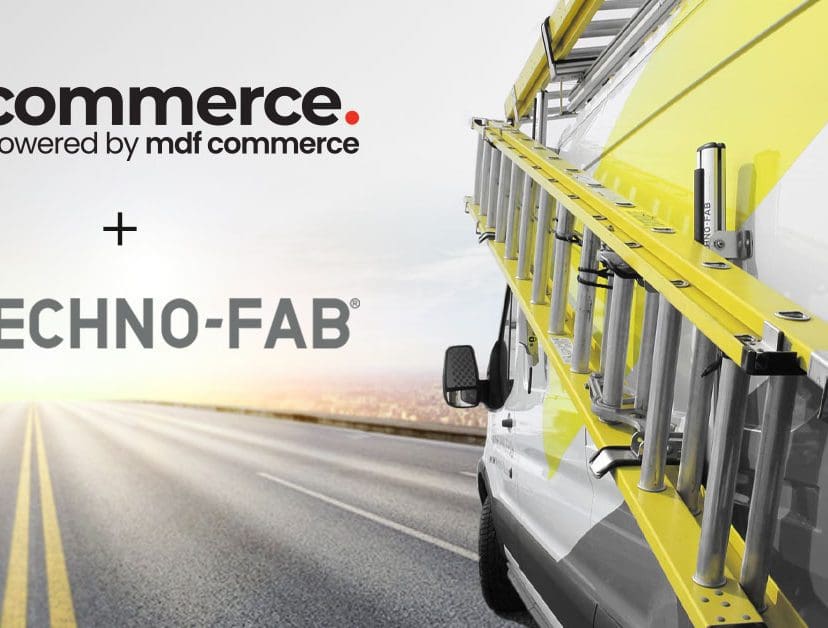 How k-ecommerce improved user experience, decreased operational costs and increased online revenue for Techno-Fab
15 December 2021
As ecommerce becomes a vital component of any business-to-business (B2B) business strategy, k-ecommerce's enterprise resource planning (ERP)-integrated ecommerce solution makes it easy to offer clients a convenient, efficient, and secure way to do business in a digital store. Unlike in the past when B2B companies failed to adapt to digital commerce, companies can now take a customer-centric approach and build their online stores to serve their B2B needs. 
k-ecommerce's ERP-integrated ecommerce solution for Techno-Fab is yet another perfect example of how k-ecommerce continues to meet the ecommerce needs of businesses in the manufacturing and distribution industry, helping to increase overall efficiency, improve user experience and ultimately decreasing operational costs while increasing online revenue. 
Techno-Fab is an innovative Canadian manufacturer that specializes in offering their own proprietary and patented industrial ladder productivity system as a complete solution that optimizes efficiency within all assets ranging from employees, trucks and equipment to time. Founded in 1993, Techno-Fab made its mark in the design, assembly, and commercialization of ladder and stepladder racks for commercial vehicles. Today, it serves major truck fleets in Canada, the United States and Europe. 
Like thousands of small and midsize businesses running B2B transactions, Techno-Fab found themselves needing to accelerate their transition online and deliver the ecommerce customer experience that B2B customers now expect. With over 150 distributors in North America and in Europe, they needed to find a way to satisfy their customers' need to be able to place orders round the clock. "Techno-Fab knew they needed an ecommerce solution that would be fully integrated to their ERP platform to support their order to cash cycle versus a temporary online store offering front-end tools and customizations that would end up costing them in the long run," said Pascal Cardinal, President of ecommerce at mdf commerce. 
The k-ecommerce ERP-integrated ecommerce solution that was implemented provides Techno-Fab with their first transactional website and serves as a high-performing B2B webstore for their users. While the new integrated ecommerce solution greatly optimized Techno-Fab's web experience for its users, it also helped them grow their online business without the need to increase staffing. The technological aspects of the webstore and integration was, and continues to be, taken care of by the k-ecommerce specialists which makes k-ecommerce an extension to their existing team. "It was important for us to work with a partner that understands our needs and constraints," said Martin Duval, President of Techno-Fab. "Our new automated webstore increased operational efficiencies, which meant that no additional resources were required on our end as our users are now able to consult pricing and payment at their own convenience."  
Learn more about k-ecommerce's ERP-integrated ecommerce solution!