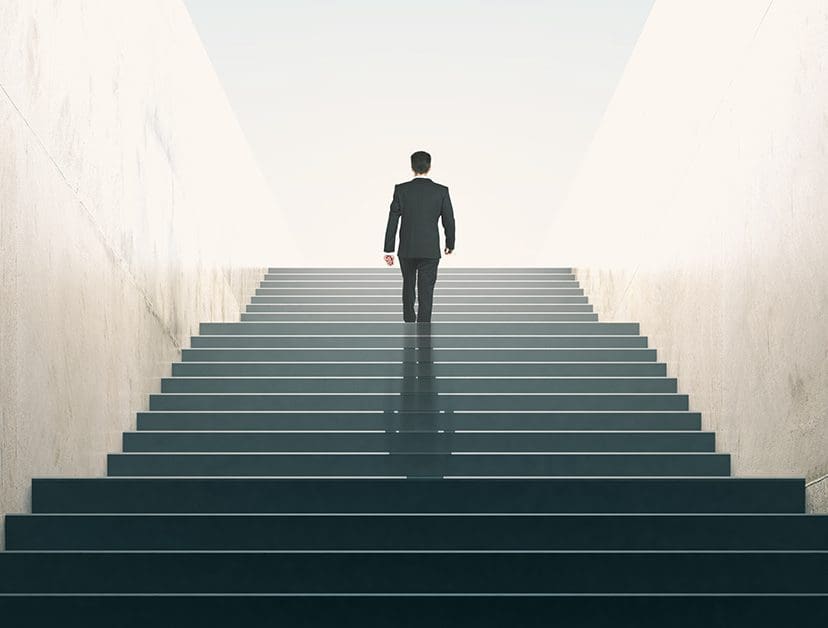 Boost Productivity With Dynamics 365 Ecommerce
18 September 2023
Whether you've recently embarked on your ecommerce journey, are thinking about launching a web store, or are an ecommerce veteran, running an online business involves a wide range of complex processes and affects all departments within your company.
If you're doing too many manual and repetitive tasks that leave you feeling like you're trying to glue all the pieces of the ecommerce puzzle together by hand, it could be a sign that it's time to make a change. Small necessary, yet time-consuming, tasks can add up and significantly affect your productivity in the long run.
According to Formstack, more than half of survey respondents spend at least two hours daily performing repetitive tasks.
An integrated ecommerce solution for Microsoft Business Central can be exactly what you need.
In this guide, we'll highlight how an integrated platform for ecommerce with Microsoft D365 Business Central can enhance your productivity and drive sales.
Put an End To Siloed Data
Often, the most time-consuming part of running an online store is data manipulation — the arduous process of organizing and adjusting your data to make it easier to read and act on. An integrated system can jump-start your progress; instead of starting from scratch, you can immediately maximize your return on investment (ROI).
An ERP-integrated ecommerce platform for Microsoft Dynamics 365 Business Central provides data synchronization, meaning your ERP solution and web store share all customer information, from billing and shipping addresses and company contacts to account updates.
As a result, it enables a single view of your customer data (that can be accessed in real-time), so you no longer need to log in to different systems to get a clear, comprehensive picture of your online business.
Streamline Operations Through Automation
Integrating Microsoft Dynamics 365 Business Central with ecommerce streamlines operations as it enables real-time synchronization of stock levels, product information, financial records, order details, pricing, and customer data. This eliminates the need to carry out tedious manual data entry tasks that often result in human errors. As a result, integration offers:
Improved Order Accuracy
The automated syncing of orders between the ecommerce platform and Dynamics Business Central ensures accurate order processing. After all, even a small mistake can result in a lost or delayed order. Handling a small number of orders through manual processes might be possible when just starting, but your business needs a scalable solution as you continue to grow and add more marketplaces. And more accurate orders also improve the customer experience.
Enhanced Inventory Management
Stock levels are updated automatically across the channels and marketplaces you sell through to prevent stockouts or overselling. Integration ensures accurate product availability information for yourself and your distributors. Automation for inventory also allows you to predict future stock demand as you'll gain insight into the amount of stock needed at any given time.
Simplified Financials
Integrating ecommerce for Microsoft D365 Business Central with k-ecommerce also automates invoicing and payments, reducing the time spent on accounting processes. It can also allow customers to manage their invoices with a self-service customer portal for B2B customers.
Reduced Operational Costs
By automating many manual processes, you can reduce the cost of human errors, reduce canceled orders, and the cost of stock errors. You can also reduce the need for additional staff when demand for your products increases.
Enhance Customer Satisfaction
Customer expectations and the necessity of a high-quality customer experience are more important than ever before. Integrated ecommerce for Microsoft Dynamics ERP system can enhance customer satisfaction by providing up-to-date information on stock levels. This way, customers know exactly what's available at any given moment, reducing the risk of potential frustrations.
Further, when the products ship, you can share shipping information with customers automatically so they can track their shipments easily.
Integrated systems also enable efficient order management, which reduces human errors and delays, leading to greater customer satisfaction. For instance, Ipsos found that a poor delivery experience can stop 85% of online shoppers from ordering again.
Plus, when all customer interactions, conversations, order preferences, and purchase histories are recorded in a single system that's continuously updated, customer support teams can deliver better customer service across all channels. This is especially important with customer service phone calls, the most preferred channel for customer service where your staff needs to find information quickly.
Overall, ecommerce for Microsoft D365 Business Central helps keep customers happy and retain them as loyal customers in the long run.
Run Successful Marketing Campaigns With Ease
If you want to stay competitive in the market, encourage repeat purchases, and keep customers loyal to your brand, generic marketing campaigns simply won't cut it.
Leverage Customer Data
By integrating ecommerce software with Dynamics 365 Business Central ERP, you'll get access to an abundance of information your marketing team can leverage to tailor offerings and promotions. Centralizing and synchronizing client data or syncing all data in the same place enables you to create personalized experiences and make data-driven decisions.
For instance, according to a 2023 report by Twilio Segment, more than half of customers (56%) are likely to make repeat purchases if they have a personalized experience.
Cross-Sell and Upsell
Having customer data readily available will also make cross-selling and upselling easier for you. Using customer personal data plus past purchases and what other items they are browsing makes it easier to automate product suggestions for products (either similar or higher-value) that they are likely to purchase.
Unlock Multi-Level Pricing
Marketing campaigns aren't just B2C—they can also be B2B. With Microsoft Dynamics 365 Business Central, you can harness the power of flexible, multi-level pricing with quote support. No matter which customer logs in to your website, they'll see the right pricing for their client group.
Plan Your ERP Ecommerce Integration
You're never left juggling pieces with k-ecommerce. We offer hassle-free, built-in Microsoft Business Central integration — no third-party connectors needed!
Get started planning your ecommerce platform integration by:
Identifying areas within your business that could benefit from the integration.
Setting clear goals, such as streamlining inventory management.
Selecting an ecommerce platform (like k-ecommerce) compatible with Microsoft Dynamics 365 Business Central to avoid compatibility issues.
Setting a realistic timeline to allow for troubleshooting, testing, and employee training before you go live.
Start Boosting Productivity With Dynamics 365 Ecommerce and k-ecommerce Today
By integrating Microsoft Dynamics 365 Central with an ecommerce platform, you can streamline business processes, increase profitability, and build loyalty with your customer base.
At k-ecommerce, we provide out-of-the-box ERP integration with Microsoft Business Central, so there's no need for a third-party connector. In short, we do the heavy lifting and provide seamless integration between ecommerce and your ERP.
With our all-in-one solution for Business Central, you'll get access to a host of features such as in-stock email notifications, multilingual support, automated shipping costs, SEO tools, powerful tech support, and strong security options. In addition, you can sell to B2B customers, D2C customers, or both.
Contact us today to learn more about how we can make integration easy.